Millions Awarded in Malpractice Verdict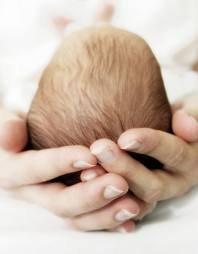 A Baltimore, Maryland jury has found Johns Hopkins Hospital liable for serious injuries a child suffered after complications related to a c-section the mother underwent. Enzo Martinez is the two-year-old victim of medical malpractice resulting in birth injury. Allegedly, his parents had wanted a planned home birth with a midwife, but an emergency C-section was determined necessary during the mother's labor. The mother, Rebecca Fielding, was brought by ambulance to John's Hopkins, where the doctors did order a C-section. However, the procedure was not performed until two hours after the patient was admitted, and the child was born suffering from severe and permanent disabilities.
Jury awards money in decision
The family of the affected child filed a lawsuit in February 2011 on his and their behalf. Because no acceptable settlement was reached between the parties, the lawsuit proceeded to go to trial. The jury heard that the severe developmental disabilities suffered by the child, Enzo, would not have occurred but for the complications associated with the C-section, and were therefore the fault of Johns Hopkins. However, the hospital plans to appeal the verdict, which was handed down on the 25th of June of this year.
The jury eventually, after three weeks of deliberation, ended up awarding Enzo's family $55 million dollars in damages, a sum that would help the family cover medical bills and other costs associated with the child's injuries and subsequent medical care.
Compensation sought in similar suits
Many children who have been injured by birth injuries and medical malpractice will have significant medical bills and other costs associated with their injury. Many families of patients in these cases have filed a lawsuit alleging a birth injury suffered by the child in the hopes of winning compensation that could help cover medical bills associated with the child's medical treatment.