Mistakes at Birth Alleged to Cause Injuries to a Newborn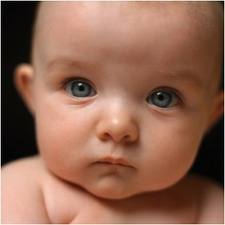 A mother was scheduled for induced labor on December 23, 2007, at Magee-Womens Hospital of the University of Pittsburgh Medical Center. Induction of labor was required because the fetus was large for gestational age.
Induction was started with the drug oxytocin (Pitocin) at 1AM. Rather than normal, the fetal heart rate was determined to be "indeterminate." The standard of care in this case dictated that doctors be sure that neither hypoxia (oxygen deprivation) nor fetal acidemia (increased acidity in the body) were present.
Despite decelerations in the baby's heart rate which should have signaled healthcare providers to a potential problem, the Pitocin dosage was increased for a third time. The baseline heart rate decreased. Dr. Sungran Sonya Noh performed an amniotomy (a rupturing of the sac to release fluid and speed along contractions), but did not assess the well being of the fetus, and continued to administer Pitocin. The mother received an epidural catheter, and the fetal heart rate further deteriorated. Dr. Noh performed a pelvic examination, and called for an immediate cesarean section. The Pitocin infusion was not discontinued until over 4 hours after induction began.
A lawsuit is filed against a hospital and doctor
The parents of the Pennsylvania minor child filed a lawsuit on March 10, 2011, against Magee-Womens Hospital and Dr. Noh  alleging a birth injury and blame the defendants, seeking to hold them liable.
According to the complaint, the medical personnel at the hospital failed to react properly to signs of fetal distress, resulting in the baby suffering from a lack of oxygen that led to brain damage. The plaintiffs seek to recover damages by filing a lawsuit for medical malpractice resulting in birth injury. They bring counts of negligence against the hospital and Dr. Noh.
A diagnosis of HIE
The baby required extensive resuscitation in the delivery room and had an umbilical cord laceration. She was admitted to NICU and developed early onset seizures and multi-organ dysfunction. She was later diagnosed with hypoxic-ischemic encephalopathy (HIE), which can cause long-term intellectual disability, delayed development, cerebral palsy and seizures.
Contact a birth injury lawyer if you have similar experiences
Your child deserves to be compensated for medical mistakes. Speaking to an attorney experienced in birth injury at Balkin & Eisbrouch may benefit other families who have gone through a similar experience.
Because of our decades of experience in litigating birth injury and medical malpractice cases, we can simplify the complicated legal process for you and help guide you toward a potentially successful lawsuit.
For a free confidential case evaluation, call us today.