Negligence Alleged In A Lawsuit After Baby Is Stillborn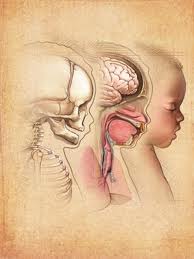 The term fetal distress may encompass a variety of conditions. Some causes may include hypoxia or low oxygen resulting in brain damage, diabetes in the mother, shoulder dystocia, umbilical cord issues, and prolonged labor.
When signs of fetal distress arise, health practitioners must take quick action to ensure the health of the child. If left untreated, the fetus is at risk of serious side effects.
Medical malpractice can result in brain damage, organ failure, hypoxic ischemic encephalopathy, and stillborn birth. Such complications can create serious emotional and financial hardships for parents and families of those who have experienced such traumatic birth injuries or death.
A woman files lawsuit after her baby is stillborn
A woman is seeking relief in the Circuit Court of Cook County, Illinois for a birth injury resulting from medical malpractice. Her child was stillborn at St. Anthony's Hospital. According to the medical malpractice complaint, the plaintiff first entered the hospital on November 21, 2011, and was there for two days until a doctor delivered the child stillborn on November 23, 2011. The plaintiff alleges that the doctors failed to recognize signs of fetal distress and therefore failed to deliver the child in a timely manner, and that such negligence led to the child's stillborn birth.
As a result, the plaintiff mother and father have suffered pecuniary losses, including the loss of society, companionship, love and affection that the child would have brought into their lives.
The lawsuit extends to both the hospital physician and St. Anthony's Hospital itself. Specifically, the plaintiff alleges that the hospital failed in its duty to properly intervene on the patient's behalf with a non-reassuring fetal monitoring strip, and that the hospital failed to advocate for the patient in a timely manner.
Contact a birth injury attorney if you suspect medical malpractice or negligence
The lawyers are Balkin & Eisbrouch understand the pain of losing a child because of a doctor's negligent care. If you suspect your child's birth injury or stillborn birth was the result of your doctor's or hospital's negligence, or failure to appropriately respond to fetal distress or other birth complication warning signs, an experienced and knowledgeable birth injury lawyer is available to assist you in gaining compensation for birth injuries.
We have 40 years of experience helping families receive compensation to help offset the serious financial burdens that add to an already difficult situation. Call us today for a free case evaluation.