Newborn Sustained Injury Due to Negligence, Lawsuit Claims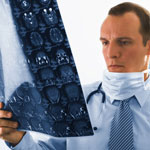 Minor plaintiff Diamond Bell and her mother Shahara Christian filed a lawsuit in the Circuit Court of Cook County, Illinois, on April 20, 2012. Their hypoxia lawsuit names The University of Chicago Medical Center and the University of Chicago Hospitals as defendants, and claim that through the hospitals' negligence and carelessness, plaintiff Bell was born with a serious birth injury related to hypoxia, or oxygen deprivation.
Plaintiff trusted hospital staff
When plaintiff Christian checked herself into the University of Chicago Medical Center and Hospitals, she expected them to possess the requisite skill, technology, experience, facilities, equipment, and personnel to properly care for patients during labor and delivery. However, according to her lawsuit, the hospitals were negligent and failed to conduct a number of behaviors that would have prevented any kind of birth injury in her daughter. Christian says that the hospitals failed to induce timely labor for a post-dated gestation, failed to perform a caesarean section in a timely manner, and were otherwise careless and negligent while providing care to the plaintiff and her unborn child.
As a direct result of one or more of these acts of negligence, the plaintiffs claim, Diamond Bell "sustained a hypoxic ischemic brain injury." The plaintiffs claim that this hypoxia resulting in a birth injury has caused the minor plaintiff serious pain and suffering as well as mental anguish and a loss of enjoyment of life; her family has become liable for medical expenses and other treatments necessary to treat her condition, and the plaintiffs are seeking compensation for these costs.
Lawsuit filed seeking settlement
Many plaintiffs like Bell and Christian have filed a lawsuit alleging a birth injury after a child was seriously harmed by medical negligence. Side effects in these cases can be devastating and can have an impact on a child for a lifetime. Bell and Christian are seeking a trial by jury, but other plaintiffs in similar situations have been awarded out-of-court settlements.