Birth Injury Lawsuit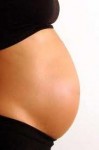 Medical teams are trained to observe both maternal and fetal distress. They are also trained to quickly and effectively handle these emergencies. But when a medical team fails to recognize, ignore, or exacerbate the symptoms, then those individuals can cause the baby to sustain serious injuries.  If this happens, a birth injury lawsuit may in order.
The birth injury lawyers of Balkin & Eisbrouch have been representing the smallest victims of medical negligence for over 40 years. Unborn babies and newborns are too often the victims of mistakes that could have been avoided had the attending medical staff performed to the appropriate standard of care. We want to help you find out what really happened in that delivery room and make sure you receive some measure of justice for the harm inflicted upon your baby and your entire family.
Various birth injuries
A medical team may cause a variety of birth injuries including:
Brain damage
Cerebral palsy
Bone fracture
Stillbirth
Erbs Palsy
HIE (hypoxic ischemic encephalopathy)
These injuries may be caused before, during or even after delivery.
Birth injuries as a result of medical malpractice
Malpractice or medical negligence is often to blame for mistakes in the delivery room. Examples of medical malpractice include:
Failure to perform a C- section and other C-section mistakes
Failure to respond to early signs of fetal distress
Failure to exercise proper protocol if shoulder dystocia is present
Failure to monitor Pitocin
Improper use of vacuums, forceps, or other delivery instruments
Talk to a birth injury lawyer
The best way to determine if you are eligible to file  a lawsuit is to have a consultation with a birth injury attorney.
Through the years, Balkin & Eisbrouch has assemembled a remarkable team of investigators, medical experts, and trial lawyers who will work tirelessly to see you receive justice for the pain and suffering you and your child have suffered.  Call and speak with a birth injury lawyer today. The call is free, the consultation is free, and we charge nothing for our services unless we win your case.