Pitocin Related Birth Injury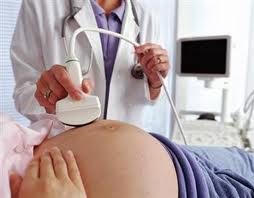 Pitocin is a synthetic hormone, often used to induce labor, decrease time between contractions, and expedite childbirth.
Pitocin supplements oxytocin, a naturally occurring hormone that brings on labor. Medical personnel administer Pitocin to help a difficult or long lasting labor. In most instances, the hormone is safe and succeeds in its purpose.  But there are risks.   For example, intense contractions may subject the baby to too much compression. Or too little time between contractions may impact oxygen flow and cause fetal distress.
Attending medical staff must remain on high alert while administering Pitocin and should remain watchful for any warning signs of fetal distress throughout the labor. Failure to do so may amount to medical negligence if the baby is harmed in any way.
Birth injuries related to Pitocin
When used and monitored correctly, Pitocin can be a wonderful tool in the delivery room. However small the risk of birth injury may be, the range of risk is wide. Possible Pitocin related birth injuries include:
Brain damage
Changes in fetal heart rate
Fetal distress (hypoxia or low oxygen levels in the fetus)
Cerebral palsy
Hypoxic ischemic encephalopathy (HIE)
Uterine rupture/ post-birth hemorrhaging in the mother
The risk of harm is related to the amount of Pitocin used, competent fetal monitoring, and prompt reaction to the first signs of fetal distress.
Talk to a birth injury attorney
Pitocin is only recommended in situations where the benefits of a speedier delivery outweigh the risks. If your child sustained a Pitocin related birth injury, Balkin & Eisbrouch's legal team may be able to help.
For over 40 years, the birth injury attorneys at Balkin & Eisbrouch have been helping families investigate the circumstances surrounding the delivery of their babies. Our unparalleled team of medical experts and legal talent have exposed case after case of medical malpractice worth millions in damages to victimized babies and families.  We believe that those who caused your baby's condition are accountable, and we will work tirelessly to get you some measure of justice for your terrible ordeal.  Call today for a complimentary case evaluation. There are never any legal fees unless we win monetary compensation on your behalf.