Birth Injury Litigant Seeks Compensation for Lasting Injuries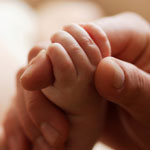 An Illinois mother's birth injury lawsuit has been moved from state to federal court because the lawsuit involves the government, meaning federal courts have jurisdiction. The plaintiff originally filed her lawsuit in the Circuit Court of Cook County, Illinois, in October of 2012; on April 1, 2013, the lawsuits as moved to the United States' District Court for the Northern District of Illinois. She has named both Komed Holman Health Center and Northwestern Memorial Hospital as defendants in the lawsuit and is seeking compensation from them as she claims they seriously injured her newborn son, leaving him with permanent injuries that will necessitate a lifetime of care.
Plaintiff received inadequate care
The plaintiff claims that as she was receiving obstetrical care at Komed Holman Health Center during her pregnancy, between June and December of 2009, she received a test that indicated that she was at a high risk of being diabetic due to a lack of insulin in her body. Despite this finding, the medical staff failed to monitor the plaintiff's blood glucose or confirm a diagnosis of diabetes until December 11, 2009, at which point she began to receive treatment at a facility dealing with high risk pregnancies. The lawsuit claims that the medical staff's delay in acknowledging and treating her diabetes resulted in excessive fetal growth.
The plaintiff's labor was induced on February 3, 2010, at Northwestern Memorial Hospital. Her labor was induced after a physical exam showed that she was suffering from high blood pressure, gestational diabetes, and signs of kidney failure. Because her child had such a high birth rate, the delivery was made more complicated and both mother and child had an increased risk of suffering a serious injury. Her son was born with shoulder dystocia, Erb's palsy, and hypoxic ischemic encephalopathy–a condition in which a lack of oxygen in the brain causes serious brain damage.
Seeking compensation for injuries
Because of the severity of the plaintiff son's birth injuries, he will need medical treatment and constant care for the rest of his life. Because of this, and the plaintiff mother's claims that she and her child fell victim to malpractice and negligence at the hands of the medical care facilities that she is naming as defendants in her lawsuit, she is seeking compensatory and punitive damages. Some of the money she is seeking is retribution for costs such as medical bills, home care, and other costs associated with her son's injuries.