Birth Injury Results in Erb's Palsy for Illinois Baby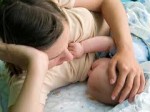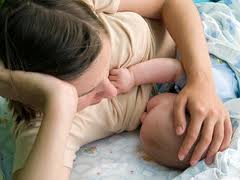 Illinois residents Daniela Griffin and Christopher S. Griffin Sr. and their child Christopher S. Griffin Jr. have filed a lawsuit alleging a birth injury that resulted in infant Christopher suffering Erb's palsy. The lawsuit was filed on February 27, 2012 in the Circuit Court of Cook County, Illinois, and names obstetrician Dr. Edoard Coupet and the MetroSouth Medical Center as defendants.
Shoulder dystocia led to tragic birth outcome
According to the lawsuit, Daniela Griffin was admitted to MetroSouth Medical Center on December 30, 2009 for the birth of little Christopher Jr. Dr. Edoard Coupet was overseeing the delivery. During the delivery, a complication known as "shoulder dystocia" occurred, in which after the baby's head is delivered, the shoulder gets wedged behind the mother's pelvic bone. The Griffins' lawsuit charges that in his attempts to free Christopher Jr.'s shoulder, Dr. Coupet "negligently and carelessly utilized greater than gentle traction…to the head and neck of the infant," which caused the baby to suffer "permanent neurological injury and damage to his brachial plexus nerves." This resulted in Erb's palsy, a disability in which the arm is partially or completely paralyzed.
In addition to alleging too-forceful pressure, the lawsuit also alleges that the defendant failed to follow hospital protocol, failed to carry out alternative maneuvers to free the shoulder, failed to take reasonable and cautionary measures, failed to stop all maternal pushing, and failed to monitor the patient, along with other examples of alleged medical malpractice resulting in birth injury.
As a result, the lawsuit claims, Christopher S. Griffin Jr. has suffered "severe, permanent, and irreversible injuries" and "is now permanently disabled and handicapped," resulting in "the permanent loss of his normal life." Because of this, he will need ongoing medical care, hospitalizations, and surgeries. The lawsuit seeks in excess of $50,000 in damages.
Experienced attorneys can win birth injury settlements
If your baby has suffered a birth injury such as Erb's palsy caused by negligence or malpractice, contact Balkin & Eisbrouch for a free consultation to find out how we can help. With more than 40 years of experience in birth injury litigation, our attorneys are experts at winning birth injury settlements to provide compensation for pain and suffering and medical expenses. There is absolutely no cost to you unless we win your case.